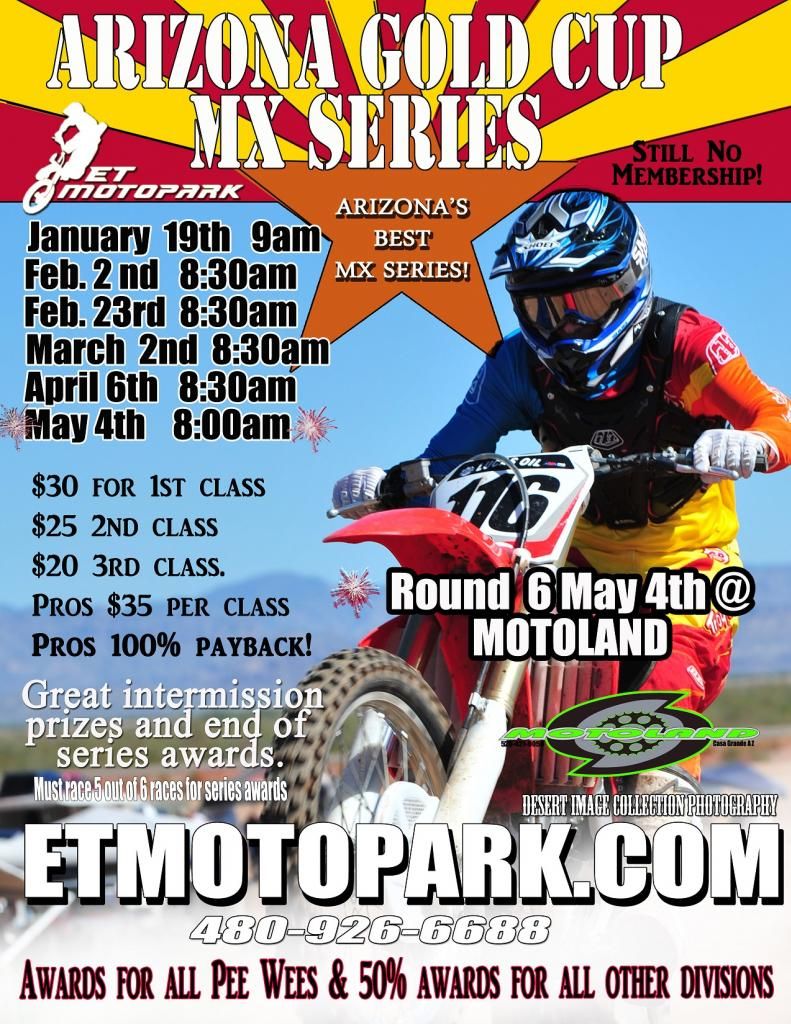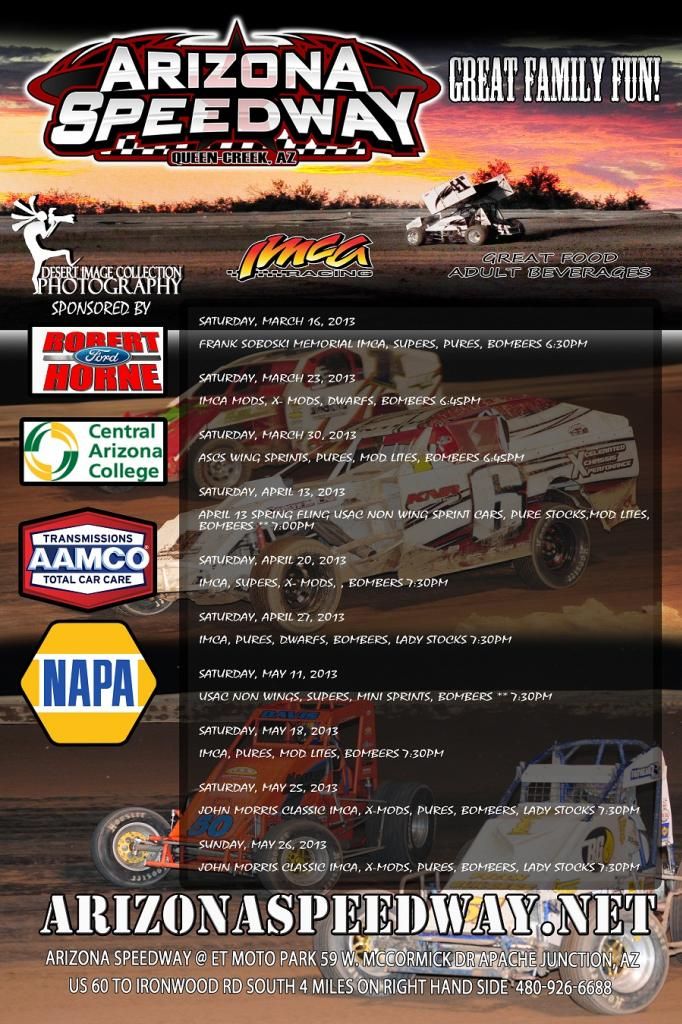 FOR WEEKEND RESULTS AND POINTS STANDINGS FOLLOW LINK:
WWW.ARIZONASPEEDWAY.NET
Ricky Thorton Jr, Jody Henderson, Ron Neis and  Mike Martin all try and hold on to their points lead in their perspective divisions as we return to high speed dirt track entertainment this Saturday night May 18th.  We will go green at 7:30pm featuring IMCA Modifieds, Pure Stocks, Modlites and Robert Horne Ford Bombers.
Cost of admission is $12 adults, $10 seniors, $5 kids and kids 6 and under are free.  Gates open at 5:00pm, Pits open at 4:00pm, Mandatory Drivers meeting at 6:00pm., Racing begins at 7:30pm sharp.  Follow us @ www.Facebook.com/ArizonaSpeedway .
More info at www.ArizonaSpeedway.net  .
Follow us at www.Facebook.com/ArizonaSpeedway  .
MAY MOTOCROSS PRACTICE SCHEDULE:
WEDNESDAY:  5PM-10PM
SUNDAY: 7AM-1:00PM  (We will stay open until 1pm until temps reach 100, at that time we will close at 12 noon)